Paul Feeney Chartered Consulting Engineers can supervise the construction of your project no matter what type or size it is. Paul Feeney has extensive site experience having worked as a Site Manager on many Civil Engineering projects in the UK. He has also worked as a Project Manager on various residential and commercial developments in Ireland.
This site experience combined with our design experience provides us with the ideal qualities to work on your project.
We can design the foundation type for your structure, be it a raft foundation, strip foundation or indeed a piled one. Supervision is generally carried out by means of periodic visits during the construction stage. The frequency of the inspections depends on the nature and scale of the project.
We are also Chartered Engineers, registered with Engineers Ireland under Section 7 of the Institution of Civil Engineers of Ireland (Charter Amendment) Act 1969,  and are registered to act as Assigned Certifiers  for new Building Projects commenced after March 2014. Changes to the Building Regulations require that An Assigned Certifier is assigned by the Building Owner, to undertake to inspect, and to co-ordinate the inspection activities of others during construction, and to certify the building or works on completion. The role of Assigned Certifier does not include responsibility for the supervision of any builder.
As an Assigned Certifier we are obliged to:
(a) Provide and sign the relevant statutory certificates – the form of undertaking at commencement, and the Certificate of Compliance on Completion;
(b) Co-ordinate the ancillary certification by members of the design team and other relevant bodies for the Certificate of Compliance on Completion;
(c) Identify all design professionals and specialists, in conjunction with the Builder, from whom certificates are required, and obtain them
(d) Plan and oversee the implementation of the Inspection Plan during Construction;
(e) Act as the single point of contact with the Building Control Authority during construction;
(f) Maintain records of inspection.
In addition to this, we can prepare costings for purposes of a Client obtaining a mortgage, and submit same to their lending institution. Stage payment certificates can be issued as required for drawing down a loan or finance as required during the project.
Paul Feeney, Chartered Engineer has been retained as an Assigned Certifier on the following projects:
Various once off domestic houses
School building extensions
New 1500 square metre factory extension in Mervue
Design and fit out for new Health Care Centre in Galway City
Paul has also been retained as an Ancillary Certifier on the following project:
Construction of new sub-station buildings as part of new wind farm at Oughterard, Co Galway.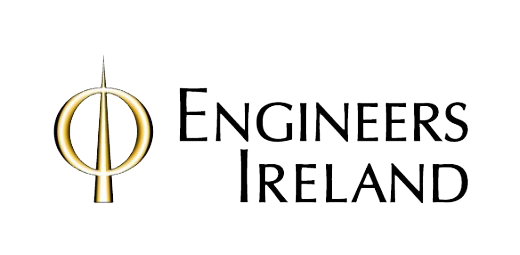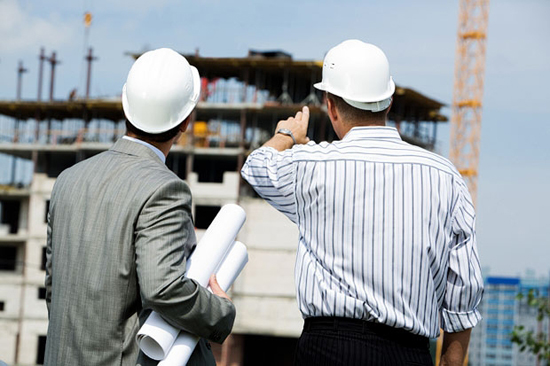 House and property surveys
We at Paul Feeney Consulting Engineers can carry out the following forms of survey at your request:
Condition Surveys:
A Condition Survey is a report describing the condition of a property including the structural elements, building fabric, fixtures and fittings on a specific date. The condition survey is usually prepared in detail and supported by means of photographs and sketches such that any subsequent deterioration at a later date can be easily assessed. Condition Surveys are normally prepared on properties adjoining/adjacent to construction sites or prior to a leasee entering into a building lease. Condition Survey prepared by Paul Feeney Consulting Engineers are prepared by our experienced Structural Engineers. Comprehensive reports are supplemented by detailed sketches and annotated photographs. Reports can be furnished in paper or digital format.
Structural Surveys:
A Structural Survey is a thorough visual internal and external survey of a property to determine its condition. A structural inspection is normally conducted prior to a property being purchased. The structural inspection is a report prepared on behalf of the purchaser which assesses the condition of the property and identifies any building structure or fabric defects or compliance issues or essential maintenance work that may be required on the property. A Structural Survey prepared by Paul Feeney Consulting Engineers will be carried out by our experienced Structural, Engineer experienced in the inspection of a wide variety of properties. The structural survey report describes the condition of each section of the building and outlines the remedial or refurbishment works required to address the deficiencies observed during the visual inspections.
Snagging Inspections/Snag Lists:
Snagging inspections and associated reports are carried out on new homes, apartments, commercial and retail units prior to handover by the building contractor to prospective purchasers. The snagging inspection concentrates on identifying elements of the building work which are incomplete, non compliant with the Building Regulations or defective works which do not accord with the terms of the Contract. The snagging inspection will involve a visual inspection of all aspects of the building available for inspection or capable of being inspected at the time of the requested inspection. Typically the snagging inspection will encompass the roof, attic area, internal rooms and surfaces, external elevations, windows, doors, kitchen units, sanitary ware, gardens, boundaries, walls, pavements and overall compliance with the Building Regulations.
A follow up inspection may be required if the original work is of a poor standard or at the purchasers request.
Land & Boundary Surveys:
Measured surveys of existing properties and land are undertaken for comparison with Land Registry Folio Plans.
Surveys can be undertaken at short notice and are undertaken using total station electronic distance measurement and prepared in Autocad typically showing surface features such as contours, boundaries, roads, drainage, buildings.
Setting out services can be provided on request. This may involve setting out boundaries, roads buildings and industrial units.
Dilapidation Surveys:
A schedule of dilapidations is a list of defects usually prepared at the end of a building lease agreement and in connection with the conclusion of the lease agreement. The schedule of dilapidations is prepared in accordance with the terms of the lease and is usually contrasted with the Condition Survey prepared on commencing the lease. The dilapidation survey is normally accompanied by a cost estimate to effect the essential repairs required under the lease agreement. Dilapidation Surveys prepared by Paul Feeney Consulting Engineers are produced by our experienced Engineers and can be issued in either digital or paper format.